Podcasting the History of America's Military
The American Military History Podcast is dedicated to telling the story of American history through the eyes of it's military men and women. Starting with the Revolutionary War we'll cover military engagements through present day, as well as taking a few stops along the way to learn about the history of each of the branches of the American Military (Army, Navy, Marines, Air Force, etc…) and anything else that pops up in between!
Subscribe on iTunes
Support the Podcast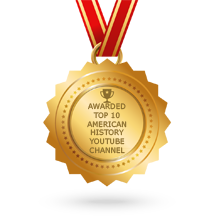 What are listeners saying?
"Justin has a great voice. I also really love the artwork for the show as well. This show is a great listen if you like things like Hardcore History."
"The perfect amount of details to keep me entertained!"
"The podcast is a phenomenal source of information, which is given in small digestible units..."
"Crisp dialogue from Justin with relaxed style. Well researched and entertaining!"